User:AxL
BloodSandman the character
BloodSandman
General Data
Nickname:
AxL
Location:
Republic of Macedonia
Gender:
Male
Date of Birth
27th November 1988
Ingame Data
IGN:
BloodSandman
Server:
Corum UK
Character:
Mental Fight Warrior
Level:
81
Guild:
Highlanders
Married To:
AgusPL
The character BloodSandman was created by guy named Ivan(original BloodSandman). Had two owners, the original Blood (Ivan) and nowdays Blood (Tano). In the summer 2007 me (Tano) as total noob who knew only to hunt metin stones in map2 was desperatly searching better account, and I got the luck to take BloodSandman in my hands. Moving from lvl 35 account to lvl 65 account wasnt so easy since I was noob and didnt had clue about anything else then map 2 and not to mention I had account with empty inventory, even the horse book wasnt there. In that time the character was part of the guild Braveheart by leadership of tamglasga, MelanholY, Doksi666. After tamglasga's quiting the guild fall apart and took a step to join BalkanUnited by leadership of gale123. Didnt stay long time there. Somewhere in November 2007 I was walking in the city I saw BloodDreamer and I told my self why not to try to join Highlanders. The answer was positive, so I joined in one of the best guilds on server by leadership of ESTDRAG. Was nice to meet so good people there like BloodDreamer, BabyDeluxe, Amaia, Sotona666, ESTDRAG. Got promoted as CoLeader in Highlanders, Forum Admin. Till today Im still in Highlanders and probably I will end there till UK server will exist.
After taking the account, I've been told that the character is 'virgin', never been married. So I told myself, I need to marry. Girls that I've married in order were Bananarama, Reno2 , HotCandy, Jae, brightsmiles, SacretFlower 3 times in row, Reno2, AgusPL. Most of the time I spend and enjoyed with Reno2, SacretFlower and AgusPL.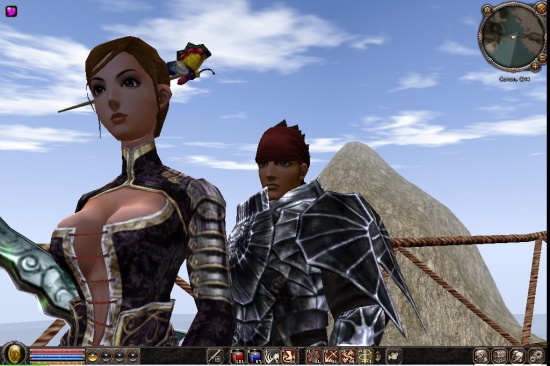 Guilds
BraveHeart
BalkanUnited
Explosion
Highlanders - Coleader, Forum Admin
Facts
BloodSandman have never bought DC from his own pocket.
BloodSandman was married 10 times.