User:Clydae
Clydae
General Data
Nickname
Clydae
Position
Metin2UK Wiki Moderator
Location
Los Angeles, USA
Date of Birth:
December 15
IRC:
Clydae
Ingame Data
Server:
Corum UK
Kingdom:
Chunjo
Character:
Clydae (Dragon Shaman)
Level:
81
Guild:
Theobromine
Ingame Image
Welcome
Hello, and welcome to my User page on the Metin2UK Wiki! As a Moderator of this fine project, I would like to thank you for visiting the wiki.
If you ever have any questions or concerns regarding the wiki, please feel free to visit the Metin2UK Wiki IRC Channel. I, or any of the wiki team, will be happy to help if we are available.

About Cly (the Player)
I currently reside in the Los Angeles area of the United States in California. I live in a property owned by my university, where I am working toward a Biochemistry major with a minor in Philosophy. I live with a total of eleven people, all between the ages of 19 and 21. It's a miracle the house is still standing. When I am not at the university, home is in Phoenix, Arizona; though I am originally from Boston, Massachusetts.
I started working on the wiki project as soon as it was opened for registrations. My pet projects were the equipment pages, since they are by far the most popular pages (ex. Ninja Weapons). After some extensive work, I was invited by Tempest to join the wiki team. Oddly enough, all of the wiki moderators are American. And now with our newest Coordinator, Shadowpyre, the entire team is from the USA.
I have some computer programming background that has aided me in working on this wiki project. However, WikiSyntax is a new programming language for me. I hope to learn it as proficiently as I can so I can make this wiki even better than the original German version. With the help of Shadowpyre, I am happy to say that we are on our way to achieving that goal. This project is not going to be finished overnight, but with some dedication and help from the community, we hope to make this the most valuable resource in all of the Metin2 community.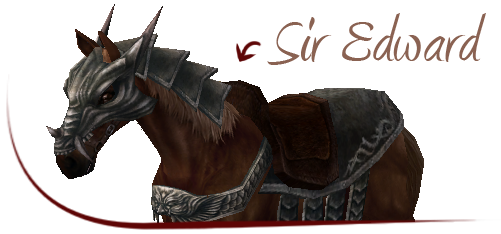 About Clydae (the Character)
General Info
Clydae, voted best female Dragon Shaman in Corum in 2009, has been around since the open server began. While she's not the best or shiniest shaman, Clydae gained her notoriety from her bold and aggressive style of PvP. The decision to go for PvP didn't come until the tough choice was made for her fourth master. While her friends were all pushing for Blessing, I decided to give Clydae the third attack skill, Flying Talisman, instead. This skill setup is still rare, but PvP Dragon Shamans have become increasingly popular after Clydae proved that the decision wasn't completely stupid.
Clydae is currently in Theobromine guild in Chunjo.
History
Clydae had very humble beginnings, as just another shaman who was pretty much bad at everything. In the earlier days, it was customary to not join a guild until level 30, 35, or 40, depending on the guild. And at that time, level 30 was quite a feat. So it was some time until Clydae joined a guild. Due to some close friendships, she managed to sneak into GodsOfWar at level 27, where she stayed for quite some time. When the guild leader created one of the first buff bots in Metin2, Clydae left in outrage. Of course, the trend caught on, and the buff bot epidemic began. After GodsOfWar, Clydae joined Dynasty, the undeniable best guild in Chunjo at the time. However, some serious server drama caused Dynasty to fall apart.
At that time, Clydae joined the brand new guild Untouchables, and ended up marrying the guild leader in one of the first marriages in Chunjo. Soon the guild was absorbed into Dragons, a very powerful and organized guild. Unfortunately, the allure of the guild leader's wife led Clydae's first husband astray, and she was quickly kicked and divorced. After some time of solo play, Clydae was finally convinced to join PathFinders, where she met many good friends. However, due to some personal issues with the guild leader, she left to start her own guild with her second husband. That guild was named Kizyin, and was as short-lived as her second marriage, only lasting a few months. She very quickly was married again and joined Emperors.
However, Clydae was offline for several months, and when she returned, she found her third husband banned, and her equipment all gone. After some help from her friends and some hard work to rebuild, Clydae joined Sanctuary. Some fight within the guild caused an awkward split in the guild. So at that time, she remarried her second husband and joined his guild, LegionsOfWar. After some jealousy from guildmembers and unnecessary drama, Clydae was yet again divorced by her second husband and left without a guild. Luckily, her best friend JadedOne had created a guild along with fellow ex-Sanctuary members Mac666, Avrilios, and jimysf. That guild was Prowlers. After some time, Clydae was married to Avrilios in September of 2008.
Clydae was the leader of Prowlers for several months until I decided to take an extended break from the game, as did Avrilios. Clydae returned at the beginning of 2010, when the Grotto of Exile opened. However, Avrilios did not return. After a few months playing on my own, I had to make the difficult decision to divorce Avrilios in order to play with a more active partner. Clydae went through a series of short and unsuccessful marriages since then, since no one seemed to compare to Avrilios. Clydae is now alone in her own guild Theobromine and is now unmarried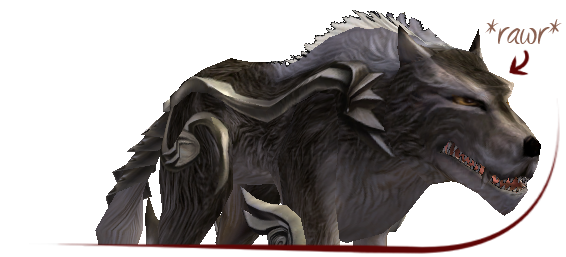 Random Tidbits
Clydae has had each dragon shaman skill mastered at one time or another.
Clydae's horse has died twice: once back when he was just a wee pony, and once recently after taking an extended break from the game.
I have had access to at least one character of each class that was at least level 75. I believe that experience has greatly helped me lead Clydae to a successful PvP career.
Clydae has had the same hairstyle since they were available. I pre-ordered it, so Clydae was the first to wear it. Unfortunately, it was bugged backwards when it first was implemented.
I (the player) am named after a character in a Jane Austen novel.
Clydae's horse official name is Sir Edward, which is the same name given to my car.
My favorite mob is Lykos.
Clydae has has a few guilds of her own. Kizyin, which has no meaning whatsoever; Syrinx, the organ that allows for birds to sing; and Theobromine, the primary chemical in chocolate.