Christmas Event (2021)

Christmas Event 2021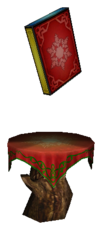 This year the event will start on 01.12.2021. During this event, Santa Claus will appear in each town center across all kingdoms. Talk with him, do the daily mission to bring 5

Socks and receive a


Christmas Chest as reward. This part of the event ends on 07.01.2022 end of the day.
Also the Okey Card Game event is activated. Collect 24

Okey Collectable Cards that will automatically turn to an


Okey Card Set. Open the event window (or Ctrl + E) and from there you can play the game. Collect as many points, the more points, the greater your reward. Drop end: 21.12.2021, end of the day. The day after you will no longer be able to play the game.

Metin Fever event will run on 5th, 12th and 19th the entire day. Destroy 5 Metin Stones. Open the Quest scroll and you receive an item to summon a special Metin Stone. When destroyed, it will spawn a strong boss with heavy loot. There is a chance to drop another special Metin Stone, this chance is bigger when you kill the boss in one of the Yohara continents.

Available on Itemshop until 07.01.2022 (Okey related offers end on 21.12.2021):
Available Set Bonus: Use Luxurious/Warm Snowcap+, Luxurious/Warm Snowcoat+, Snowdrop/Snowball, Red/Blue Artic Wolf and
Ring of Joy to get a maximum of 150% EXP + 15% Strength against monsters + 5% Strong against Bosses
Other Christmas Events